Aare Ware Beach is a twin beach located in Ratnagiri district of Maharashtra, along the Konkan coast. It is about 12 km from Ganpatipule and 25 km from Ratnagiri town. It is one of the most beautiful and secluded beaches in the region, famous tourist attraction in Ratnagiri, offering a stunning view of the Arabian Sea and the surrounding hills. If you are looking for a calm and serene vacation with your family and friends, you should not miss this beach when you visit Konkan. Here is everything you need to know about the Aare Ware Beach. Best Tourist Place In Ratnagiri.
Location of Aare Ware Beach
The Aare Ware Beach is located on the coastal highway that connects Ganpatipule and Ratnagiri. It is named after the two villages of Aare and Ware that are situated on either side of the beach. The beach is divided into two parts by a small hillock that offers a panoramic view of the sea and the sand.
Timing/Entry Fees Aare Ware Beach
The beach is open for visitors throughout the day and night. There is no entry fee for visiting the beach.
How to Reach Aare Ware Beach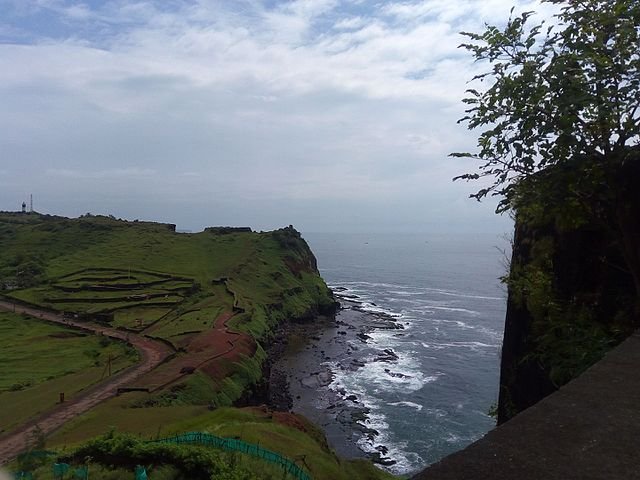 You can reach Aare Ware Beach by road, rail, or air. The nearest airport is Mumbai, which is about 375 km away. You can take a flight to Mumbai and then a bus or a train to Ratnagiri. Alternatively, you can also drive to Aare Ware Beach from Mumbai or Pune, which are about 7 hours away by car. The nearest railway station is Ratnagiri, which is well connected to Mumbai, Pune, Goa, and other major cities by Konkan Railway.
Things to Do/Must See Aare Ware Beach
The main attraction of the beach is its golden sand and clear blue water, which create a mesmerizing contrast with the green hills and palm trees. You can enjoy swimming, sunbathing, boating, and water sports such as jet skiing, banana ride, speed boat, etc. on the beach. You can also take a camel or a horse ride along the shore and have some fun.
The beach is also close to other attractions such as the Ganpatipule Temple, which is a 400-year-old temple dedicated to Lord Ganesha; the Prachin Konkan Museum, which is a cultural museum that displays the life and history of the Konkan region; and the Magic Garden, which is a theme park that has various rides and games for children.
Significance Aare Ware Beach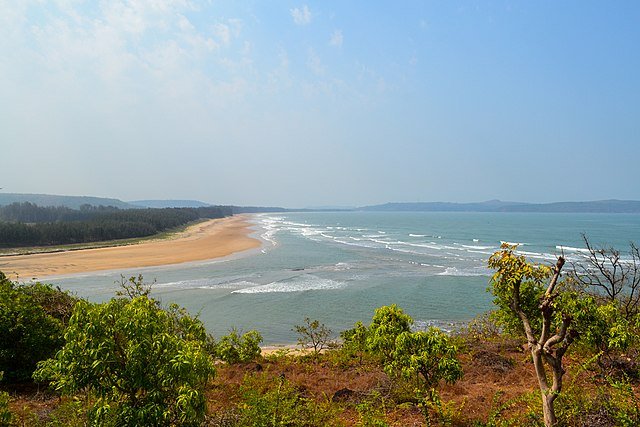 The beach is a significant place for both natural and cultural reasons. It is considered to be one of the most pristine and untouched beaches in Maharashtra, as it is away from the crowd and pollution of the city. It is also a place that showcases the rich and diverse culture of the Konkan region, with its cuisine, art, music, and dance.
The beach is also a popular tourist spot that attracts many visitors who want to enjoy the natural beauty and tranquility of Aare Ware Beach. It is a place where you can relax and unwind with your loved ones and have a memorable experience.
FAQ's
Q: Is photography allowed on the beach?
A: Yes, photography is allowed on the beach but you should respect the privacy of other visitors.
Q: Is there any parking facility near the beach?
A: Yes, there is a parking lot near the beach where you can park your vehicle for a nominal fee.
Q: Is there any food or refreshment facility near the beach?
A: Yes, there are many restaurants and cafes near the beach where you can enjoy some delicious food and drinks. You can also try some local delicacies such as modak (sweet dumplings), ambapoli (mango pancakes), kokam sharbat (a refreshing drink made from kokam fruit), etc.
Conclusion
The Aare Ware Beach is a wonderful attraction that offers a blend of nature and culture in Konkan. It is a place where you can admire the beauty of the sea and the sand and learn about the history and heritage of the Konkan region. If you are planning to visit Konkan, make sure you include this beach in your itinerary.