Mumbai is a city that never sleeps, where millions of people hustle and bustle every day, where dreams are made and broken. Amidst the chaos and congestion, there is a place where one can find some peace and serenity: Marine Drive. Marine Drive is a 3-kilometer-long promenade along the Netaji Subhash Chandra Bose Road in south Mumbai. It is a C-shaped six-lane concrete road that runs along the coast of the Arabian Sea, connecting Nariman Point to Malabar Hill. Marine Drive is also known as the Queen's Necklace, because of its glittering string of street lights that resemble a pearl necklace at night. Visit during Mumbai one day tour by cab
Overview of Marine Drive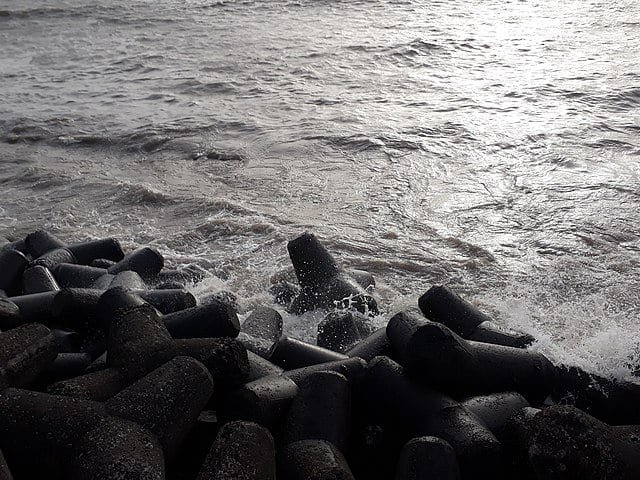 Marine Drive was built as part of the British government's Back Bay Reclamation Scheme in the early 20th century, to create land and expand the city westward. The road and promenade were constructed by Pallonji Mistry, a prominent Parsi businessman and philanthropist. The promenade is lined with palm trees and benches, where people can sit and enjoy the breeze and the view of the sea. The promenade is also a popular spot for jogging, walking, cycling, and skating.
Marine Drive is one of the most iconic landmarks of Mumbai, and a symbol of its glamour and charm. It offers a stunning panorama of the city's skyline, with its skyscrapers and heritage buildings. It also provides a glimpse of the city's diverse culture and lifestyle, with its various hotels, restaurants, clubs, sports grounds, temples, and monuments. Marine Drive is a place where one can witness the sunrise and sunset, the high tide and low tide, the festivals and celebrations, and the everyday life of Mumbai.
Timing and Entry Fee
Marine Drive is open for visitors throughout the year, 24 hours a day. There is no entry fee to visit Marine Drive. However, parking charges may apply for vehicles parked along the road.
Location
Marine Drive is located at Netaji Subhash Chandra Bose Road, Mumbai 400002, India. The nearest railway stations are Churchgate and Marine Lines on the Western Line of Mumbai Suburban Railway. The nearest airport is Chhatrapati Shivaji Maharaj International Airport, which is about 25 km away.
One can reach Marine Drive by road via the Western Express Highway or the Eastern Freeway. There are buses, taxis, autorickshaws, and metro trains available from various parts of the city to Marine Drive.
Significance
Marine Drive is not only a popular tourist destination but also a place of historical and cultural importance. It reflects the city's colonial past and its modern present. It showcases the city's architectural diversity and its artistic flair. It represents the city's spirit of resilience and optimism.
Marine Drive has several historical and cultural landmarks that add to its significance. Some of them are:
The Art Deco Buildings: Marine Drive has one of the largest collections of Art Deco buildings in the world, after Miami. These buildings were built in the 1930s and 1940s by wealthy Parsis, Hindus, Muslims, and Europeans who wanted to express their modernity and cosmopolitanism. The buildings have distinctive features such as geometric shapes, curved corners, colorful facades, porthole windows, sunburst motifs, and neon signs. Some of the famous Art Deco buildings on Marine Drive are Kapur Mahal, Zaver Mahal, Keval Mahal,