Bhivpuri Waterfall, also known as Ashane Waterfall, is a stunning cascade of water that falls from a height of about 115 feet in the Karjat region of Maharashtra. The waterfall is nestled amidst lush green hills and forests, creating a picturesque scenery that attracts nature lovers and adventure seekers alike. The waterfall is a popular spot for trekking, rappelling and bathing, especially during the monsoon season when the water flow is abundant and refreshing. Visit during Mumbai to Karjat One day Trip by cab
Location of Bhivpuri Waterfall
Bhivpuri Waterfall is located near the village of Ashane, about 10 km from Karjat railway station on the Central Railway line. The waterfall is accessible by a 4 km easy trek from Bhivpuri railway station, which takes about an hour to complete. The trek passes through rice fields, streams and rocky patches, offering scenic views of the surroundings. The waterfall is also reachable by road from Karjat or Mumbai, but the road is narrow and bumpy.
Timing / Entry Fees Bhivpuri Waterfall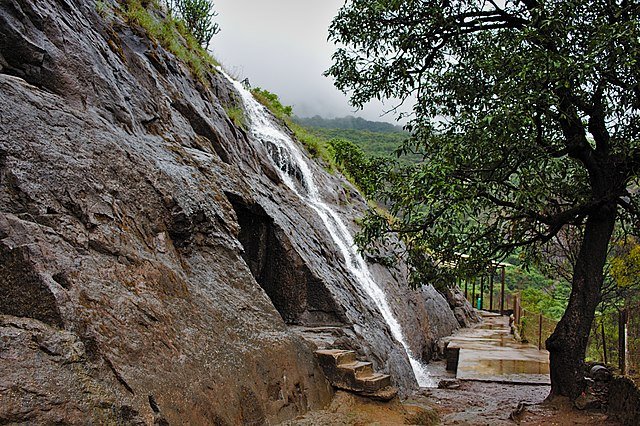 The waterfall is open to visitors from sunrise to sunset throughout the year. There is no entry fee for visiting the waterfall, but visitors are expected to maintain cleanliness and respect the sanctity of the place. Photography is allowed near the waterfall, but flash photography is prohibited.
How to Reach Bhivpuri Waterfall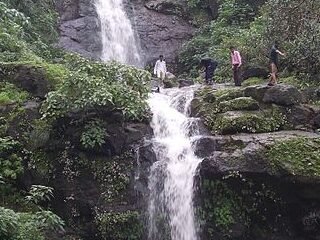 The nearest railway station to reach Bhivpuri Waterfall is Bhivpuri, which is well connected to Mumbai and Pune by local and express trains. From Bhivpuri, one can hire a taxi or an auto-rickshaw to reach Ashane village, which is the base point for the trek to the waterfall. Alternatively, one can drive to Ashane village from Karjat or Mumbai via NH 48 and SH 79.
Things to Do / Must See Bhivpuri Waterfall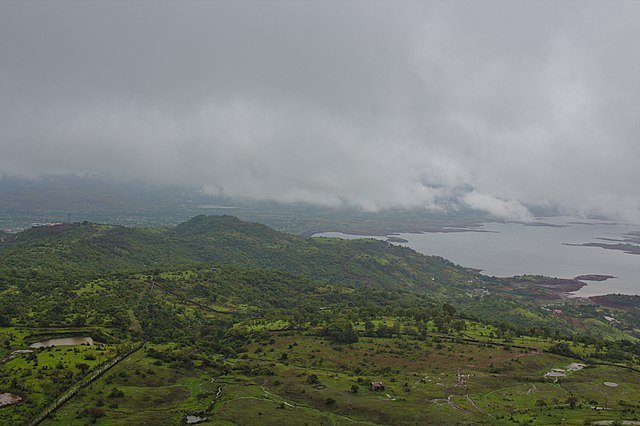 The main attraction of Bhivpuri Waterfall is the exhilarating experience of rappelling down the waterfall under the guidance of professional instructors. Rappelling is a thrilling adventure sport that involves descending down a vertical surface using ropes and harnesses. The waterfall offers a perfect setting for rappelling, as it provides a challenging terrain and a spectacular view. Rappelling at Bhivpuri Waterfall is suitable for beginners as well as experts, as there are different levels of difficulty available.
Apart from rappelling, visitors can also enjoy bathing in the cool and clear water of the waterfall, which provides a refreshing relief from the heat and humidity. The waterfall forms a natural pool at its base, where visitors can swim and splash around. The water is clean and safe for bathing, but visitors are advised to be careful of slippery rocks and strong currents.
Another activity that visitors can indulge in near Bhivpuri Waterfall is trekking to nearby attractions such as Kondana Caves, Kothaligad Fort and Ulhas Valley. These places offer historical and cultural insights into the region, as well as panoramic views of the Sahyadri mountains and valleys.
Significance of Bhivpuri Waterfall
Bhivpuri Waterfall is a significant tourist destination in Maharashtra, as it showcases the natural beauty and diversity of the state. The waterfall is a part of the Western Ghats, which is a UNESCO World Heritage Site and a biodiversity hotspot. The waterfall supports a rich flora and fauna, including various species of birds, butterflies and flowers. The waterfall also provides a source of livelihood for the local villagers, who offer their services as guides, porters and vendors.
FAQ's
What is the best time to visit Bhivpuri Waterfall?
The best time to visit The Waterfall is during or after the monsoon season (July to September), when the water flow is maximum and the weather is pleasant.
How long does it take to explore Bhivpuri Waterfall?
It takes about 2-3 hours to explore The Waterfall in detail, depending on one's interest and pace.
Are there any facilities available near Bhivpuri Waterfall?
There are no facilities such as food stalls, restrooms or shops near Bhivpuri Waterfall, so visitors are advised to carry their own snacks, water bottles and essentials. There are some small eateries and shops in Ashane village, where one can buy basic items or refreshments.
Are there any guides available at Bhivpuri Waterfall?
There are no official guides available at Bhivpuri Waterfall, but some local villagers may offer their services for a nominal fee. However, visitors can also explore the waterfall on their own, as there are signboards and information boards that explain the features and history of the waterfall.
Conclusion
Bhivpuri Waterfall is a refreshing escape from the city that offers a blend of nature and adventure. The waterfall is a splendid sight to behold, as it gushes down from a cliff and creates a misty atmosphere. The waterfall is also a great place to enjoy activities such as rappelling, bathing and trekking, which add to the fun and excitement. Bhivpuri Waterfall is a must-visit for anyone who loves nature, art and adventure.