Goa is a state that is known for its beaches, nightlife and cuisine, but it also has a rich and diverse cultural heritage that spans centuries. One of the best places to explore this heritage is the Goa State Museum, also known as the State Archaeology Museum, located in the capital city of Panaji and famous tourist attraction in Old Goa, visit during Old Goa Sightseeing. This museum showcases the art, history and archaeology of Goa from prehistoric times to the modern era.
Location of Goa State Museum
The Goa State Museum is situated in the EDC Complex, Patto Plaza, near the bus stand and the riverfront in Panaji. It is easily accessible by road from any part of Goa. The nearest railway station is Karmali, about 10 kilometers away. The nearest airport is Dabolim, about 25 kilometers away.
Timing/Entry Fees Goa State Museum
The museum is open from Tuesday to Sunday, except on public holidays, from 9:30 AM to 5:30 PM. There is no entry fee for visiting the museum. However, visitors are expected to follow the rules and regulations of the museum. Photography is allowed inside the museum, but flash photography and videography are prohibited.
How to Reach Goa State Museum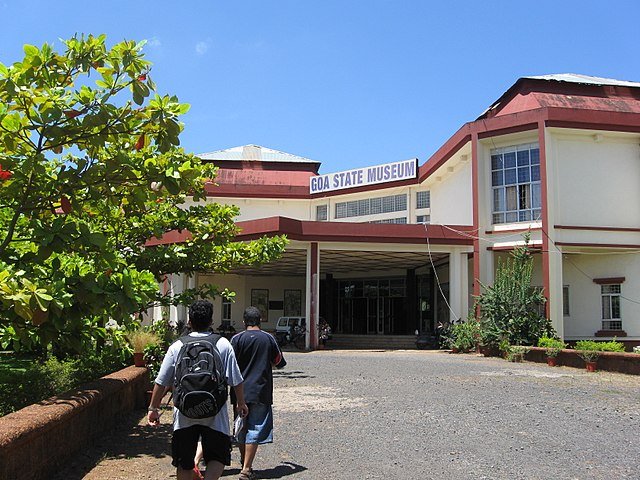 There are various modes of transport available to reach the museum from different parts of Goa. You can take a bus, taxi, auto-rickshaw or motorcycle taxi to reach the museum. You can also rent a car, bike or scooter to explore the city at your own pace.
Things to Do/Must See Goa State Museum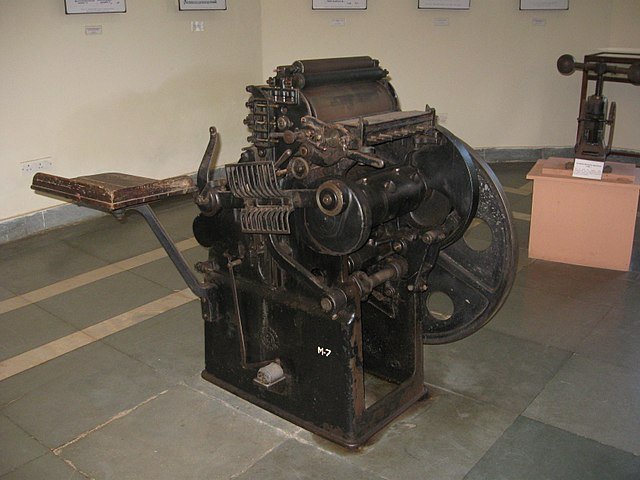 The Goa State Museum has 14 galleries that display various artifacts, sculptures, paintings, inscriptions and portraits related to the history and culture of Goa. Some of the highlights of the museum are:
The sculpture gallery that exhibits stone sculptures of Hindu deities such as Shiva, Vishnu, Ganesha, Lakshmi and Surya, belonging to different periods and styles.
The Christian art gallery that displays wooden and ivory sculptures of Christian saints such as Francis Xavier, Anthony of Padua, Catherine of Alexandria and John the Baptist.
The Banerji art gallery that showcases paintings by contemporary Goan artists such as F.N. Souza, V.S. Gaitonde, Laxman Pai and M.F. Husain.
The numismatic gallery that exhibits rare coins from different dynasties and regions that ruled or influenced Goa such as Kadambas, Vijayanagaras, Bahmanis, Adil Shahis, Portuguese and Marathas.
The cultural anthropology gallery that displays objects related to the social and religious life of Goan communities such as costumes, jewellery, musical instruments and ritual items.
The environment and development gallery that depicts the natural resources and ecological issues of Goa such as biodiversity, water resources and mining.
The freedom struggle gallery that narrates the history of Goa's liberation movement from Portuguese rule in 1961 through photographs, documents and audio-visuals.
The museum also has a library that has a collection of books and journals on various subjects related to Goa. There is also a publication sale-counter that sells books, brochures and souvenirs related to Goa.
Significance of Goa State Museum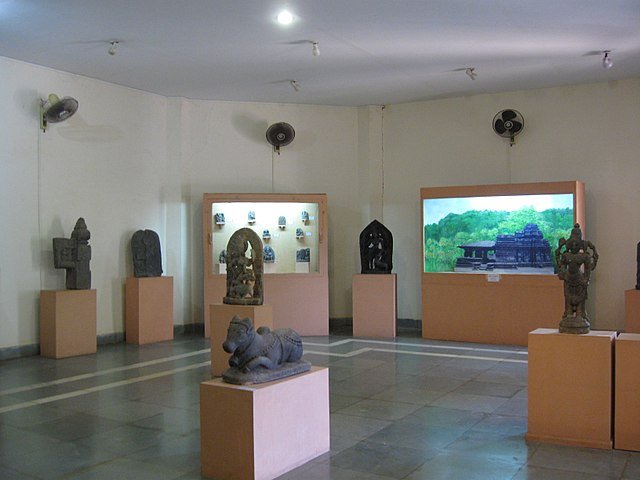 The Goa State Museum is one of the most important museums in Goa that preserves and showcases its rich heritage. It is a treasure trove of information and inspiration for anyone who wants to learn more about Goa's past and present. It is also a testimony to the diversity and dynamism of Goan culture that has been influenced by various civilizations over time.
FAQ's
Q: When was the Goa State Museum established?
A: The Goa State Museum was established in 1977 by the Government of Goa with the aim of centralizing and preserving antiquities, art objects and objects of cultural importance related to Goa.
Q: What are some other attractions near the Goa State Museum?
A: Some other attractions near the Goa State Museum are:
Church Of Our Lady Of Immaculate Conception: A historic church with a Baroque facade and a zigzag staircase
Fontainhas: A heritage quarter with colorful Portuguese-style houses and narrow lanes
Miramar Beach: A popular beach with a scenic view of the Arabian Sea
Kala Academy: A cultural center that hosts various events and performances
Casino Pride: A floating casino on the Mandovi River
Conclusion
The Goa State Museum is a must-visit place for anyone who wants to experience the beauty and diversity of Goan heritage. It offers a glimpse into various aspects of Goan history such as religion, art, architecture, literature, warfare and administration. Whether you visit it during day or night you will be fascinated by its charm and grace.