If you are visiting Jaipur, the capital of Rajasthan, then you should not miss the opportunity to see the Hawa Mahal, also known as the Palace of Breeze. It is a unique palace that was built in 1799 by Maharaja Sawai Pratap Singh as an extension to the City Palace of Jaipur. It is one of the most popular tourist attractions in Jaipur and a UNESCO World Heritage Site.
Hawa Mahal is located near Jantar Mantar and City Palace in Jaipur city. It is a five-story palace that has 953 small windows called Jharokhas that are decorated with intricate latticework. The palace is built with red and pink sandstone and has a pyramidal shape. The palace has no stairs and is accessible only through ramps. The palace has four courtyards and several chambers and halls. Visit during Jaipur Local sightseeing and One day trip From Delhi.
Hawa Mahal was built for the royal ladies who observed strict purdah (veil) and were not allowed to appear in public. The palace allowed them to enjoy the breeze and watch the street activities and festivals without being seen by anyone. The palace also has a cooling effect due to the Venturi effect that creates air circulation through the windows. The palace also has fountains and gardens that add to its beauty.
Here are some details about Hawa Mahal that will help you plan your visit.
Location of Hawa Mahal: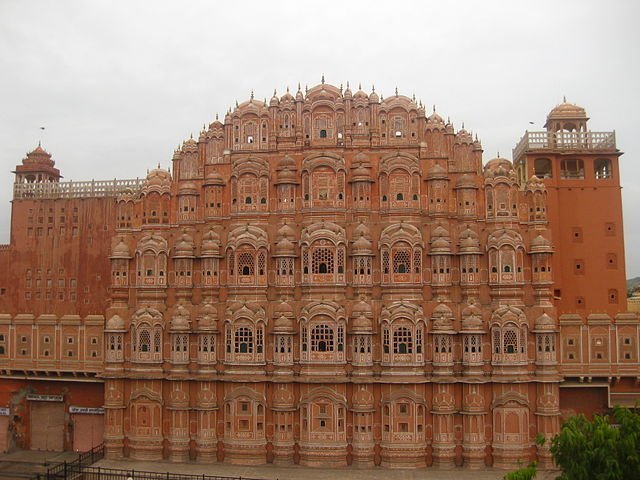 Hawa Mahal is located near Jantar Mantar and City Palace in Jaipur city. It is easily accessible by road, rail, or air.
Timing/Entry Fees Hawa Mahal:
Hawa Mahal is open from 9:00 AM to 4:30 PM on all days and there is an entry fee of INR 50 per person for Indian citizens and INR 200 per person for foreign citizens. There is also a fee of INR 10 for camera and INR 30 for video camera.
How to reach Hawa Mahal: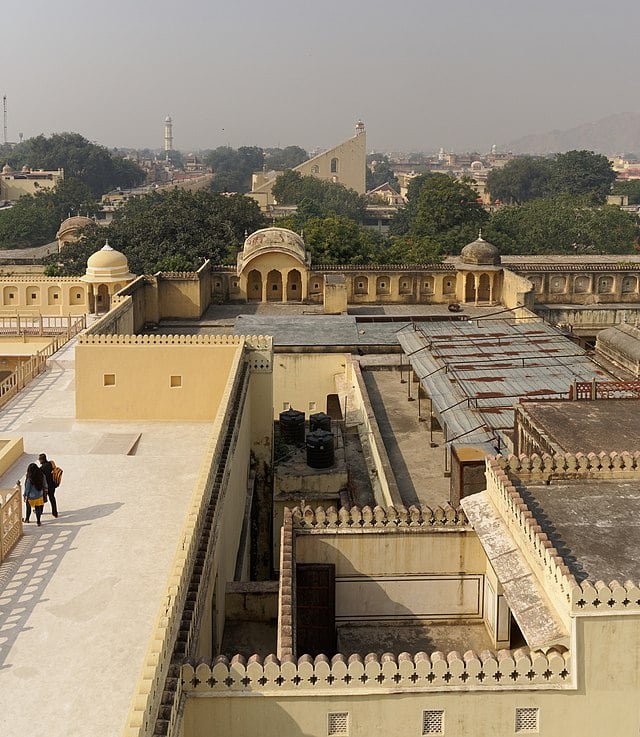 The nearest airport to Jaipur is Jaipur International Airport, which is about 13 km from Hawa Mahal. You can take a taxi or a bus from the airport to Hawa Mahal. The nearest railway station to Jaipur is Jaipur Junction, which is about 6 km from Hawa Mahal. You can take an auto-rickshaw or a cycle-rickshaw from the station to Hawa Mahal. Alternatively, you can also drive your own vehicle or hire a car from Jaipur or other nearby cities.
Things to do/Must see Hawa Mahal: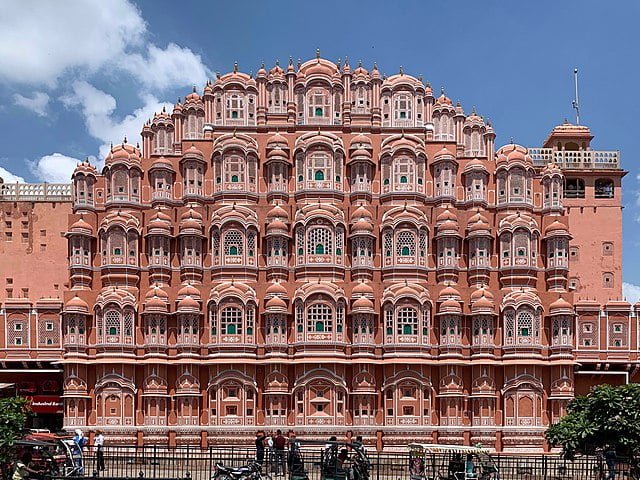 There are many things to do and see at Hawa Mahal. Some of them are:
Explore the palace and admire its architecture and design. The palace has many halls, chambers, courtyards, and terraces that showcase the royal lifestyle and culture of the Rajput rulers. You can also see the paintings, carvings, mirrors, mosaics, and frescoes that adorn the walls and ceilings of the palace.
Enjoy the view of the city from the top floor of the palace. You can see the Jantar Mantar, City Palace, Nahargarh Fort, Jal Mahal, and other landmarks of Jaipur from the windows of the palace. You can also feel the breeze and watch the sunrise or sunset from the palace.
Visit the museum that displays a collection of artifacts related to the royal family and their courtiers. You can see some items such as weapons, coins, paintings, pottery, etc. that belong to different periods of history.
Visit the nearby attractions such as Jantar Mantar, which is an observatory built by Maharaja Sawai Jai Singh II; City Palace, which is a splendid palace and museum complex; Nahargarh Fort, which is a hilltop fort that offers panoramic views of Jaipur; Jal Mahal, which is a palace floating on Man Sagar Lake; etc.
Significance of Hawa Mahal:
Hawa Mahal in Jaipur is not only a tourist attraction but also a place of great religious and historical significance. Some of the reasons why this place is important are:
It is associated with Maharaja Sawai Pratap Singh who was a devout devotee of Lord Krishna and built this palace as a tribute to him. He was also a visionary ruler and a patron of arts and sciences.
It is one of the finest examples of Rajput architecture that combines Hindu and Islamic elements. It is also one of the most recognizable landmarks of Jaipur and India.
It is a place where royal ladies enjoyed their freedom and privacy without compromising their dignity and tradition. It also reflects their taste and culture.
FAQ's:
Q: When is the best time to visit Hawa Mahal?
A: The best time to visit Hawa Mahal is during the months of October to March when the weather is pleasant and comfortable.
Q: What are some tips for visiting Hawa Mahal?
A: Some tips for visiting Hawa Mahal are:
Avoid carrying valuables or expensive items as there may be crowds or pickpockets.
Follow the rules and regulations of the palace authorities such as maintaining cleanliness or not littering.
Be careful while exploring the palace as there may be steep ramps or slippery surfaces.
Respect the sentiments and beliefs of other visitors and do not disturb them.
Conclusion:
Hawa Mahal in Jaipur is a unique palace that was built for royal ladies who observed strict purdah (veil) And were not allowed to appear in public The palace allowed them to enjoy The breeze And watch The street activities And festivals without being seen by anyone The palace also has A cooling effect due To The Venturi effect That creates air circulation through The windows The palace also has fountains And gardens That add To its beauty If you are looking for A unique And beautiful trip you should definitely visit Hawa Mahal in Jaipur…