Mahabaleshwar is a hill station in the Western Ghats of Maharashtra, India. It is known for its natural beauty, pleasant climate, and strawberry farms. Among the many attractions in Mahabaleshwar, one of the most popular ones is Lodwick Point. Visit during Pune to Mahabaleshwar one day trip
The Point is a vantage point that offers a panoramic view of the surrounding hills, valleys, and forests. It is also a place of historical significance, as it was named after General Peter Lodwick, a British officer who served in India in the 19th century.
In this article, we will tell you everything you need to know about The Point Mahabaleshwar, such as its location, timing and entry fees, how to reach, things to do or must see, significance, FAQ, and conclusion.
Location of Lodwick Point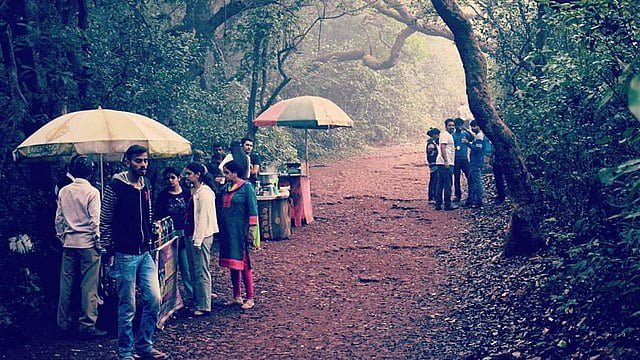 Lodwick Point is located at a distance of about 5 km from the main market of Mahabaleshwar. It is situated at an altitude of about 1,240 meters above sea level. It is also close to other tourist spots such as Elphinstone Point and Arthur's Seat.
Timing and Entry Fees Lodwick Point
Lodwick Point is open to visitors from 6 am to 6 pm every day. There is no entry fee for visiting The Point. However, you may have to pay a nominal parking fee if you are driving your own vehicle.
How to Reach Lodwick Point
Lodwick Point can be easily reached by road from Mahabaleshwar. You can either hire a taxi or a horse from the main market or take your own vehicle. The road to The Point is well-maintained and scenic. It takes about 15 minutes to reach The Point from the main market.
Things to Do / Must See Lodwick Point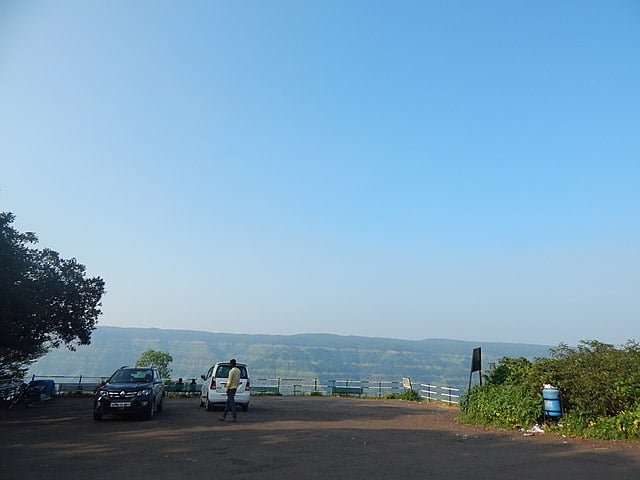 Lodwick Point is a place where you can enjoy the beauty of nature and learn about the history of Mahabaleshwar. Here are some of the things you can do or must see at The Point:
Admire the view: Lodwick Point offers a stunning view of the Pratapgarh Fort, the Koyna Valley, and the Elphinstone Point. You can also see the peaks of Makarandgad and Pratapgad from here. The view is especially mesmerizing during sunrise and sunset.
Visit the memorial: The Point has a memorial dedicated to General Peter Lodwick, who was the first European to climb the hill in 1824. The memorial consists of a 25-feet tall pillar and a statue of Lodwick on a horseback. The memorial was erected by his son in 1871.
Enjoy the nature walk: The Point has a nature trail that leads to the Elephant's Head Point, another popular viewpoint in Mahabaleshwar. The trail is about 1.5 km long and passes through dense forests and grasslands. You can spot various birds and animals along the way.
Try some strawberries: Mahabaleshwar is famous for its strawberries, and you can find many stalls selling fresh and juicy strawberries near The Point. You can also try some strawberry products such as jams, syrups, candies, and ice creams.
Significance of Lodwick Point
Lodwick Point is not only a scenic spot but also a place of historical importance. It was named after General Peter Lodwick, who was one of the first British officers to explore Mahabaleshwar and its surroundings. He was also instrumental in developing Mahabaleshwar as a summer resort for the British officials.
The Point also marks the spot where Chhatrapati Shivaji Maharaj, the great Maratha king, met Afzal Khan, the Adilshahi general, in 1659. The meeting turned into a fierce battle, in which Shivaji killed Afzal Khan and won a decisive victory.
Lodwick Point is also a place of cultural significance, as it hosts an annual fair on Mahashivaratri, a Hindu festival dedicated to Lord Shiva. The fair attracts thousands of devotees who come to offer prayers and seek blessings.
FAQ
Q: What is the best time to visit Lodwick Point?
A: The best time to visit The Point is from October to June, when the weather is pleasant and clear. You can avoid the monsoon season from July to September, as it may be cloudy and foggy.
Q: How long does it take to explore Lodwick Point?
A: It takes about an hour to explore Lodwick Point and its surroundings. You can spend more time if you want to enjoy the nature walk or the strawberry stalls.
Q: Are there any restaurants or hotels near Lodwick Point?
A: There are no restaurants or hotels near Lodwick Point, as it is a secluded spot. However, you can find many options in the main market of Mahabaleshwar, which is about 5 km away.
Conclusion
Lodwick Point Mahabaleshwar is a must-visit place for anyone who loves nature and history. It offers a breathtaking view of the hills and valleys, as well as a glimpse of the past. It is also a place where you can relax and rejuvenate yourself with some fresh air and strawberries. If you are planning to visit Mahabaleshwar, make sure you include Lodwick Point in your itinerary. You will not regret it!