Pawana Lake, also known as Pavana Dam Reservoir, is an artificial lake formed by the Pavana Dam across the Pavana River in Pune district of Maharashtra. The lake is located about 20 kilometers from Lonavala, a popular hill station and tourist attraction in the Western Ghats. The lake offers a serene and picturesque view of the surrounding mountains, forts and greenery. It is an ideal place for camping, boating, picnics and other outdoor activities. Visit during Mumbai to Kamshet One day Trip by cab
Location of Pawana Lake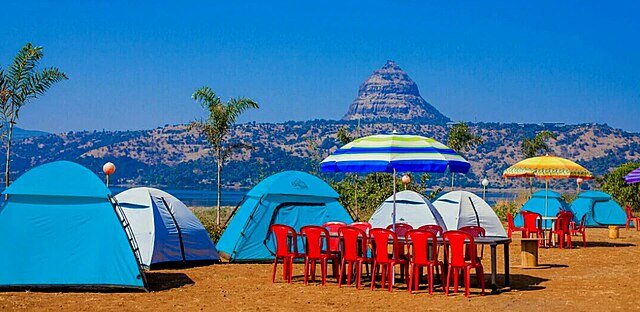 Pawana Lake is situated in Maval taluka of Pune district, near Thakursai village. It is about 110 kilometers from Mumbai and 58 kilometers from Pune by road. The nearest railway station is Kamshet, which is about 17 kilometers away. The nearest airport is Pune International Airport, which is about 65 kilometers away.
Timing / Entry Fees Pawana Lake
Pawana Lake is open for visitors throughout the year, but the best time to visit is from October to May, when the weather is pleasant and the lake is full of water. The monsoon season (June to September) can also be a good time to enjoy the lush greenery and waterfalls around the lake, but camping may not be possible due to heavy rains.
There is no entry fee for visiting the Lake, but camping charges may vary depending on the campsite and the facilities provided. The average camping cost ranges from Rs. 999 to Rs. 1499 per person, which includes tent stay, snacks, barbecue, dinner, breakfast and sports activities. Some campsites also offer live music, bonfire and adventure activities at an extra cost.
How to Reach Pawana Lake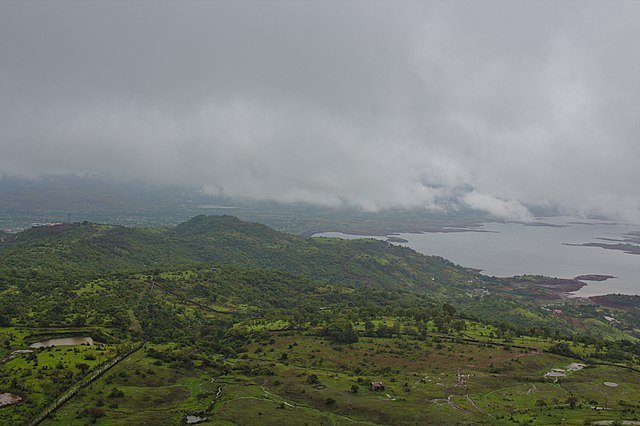 Pawana Lake can be reached by road from Mumbai or Pune via the Mumbai-Pune Expressway or the old Mumbai-Pune Highway. One has to take a diversion at Kamshet and follow the signs for the Lake or Pavana Dam. The road condition is good for most of the way, except for some patches near the lake.
Alternatively, one can take a train to Kamshet station from Mumbai or Pune and then hire a taxi or an auto-rickshaw to reach Pawana Lake. The distance from Kamshet station to Pawana Lake is about 17 kilometers and the fare is around Rs. 300 to Rs. 400.
Things to Do / Must See Pawana Lake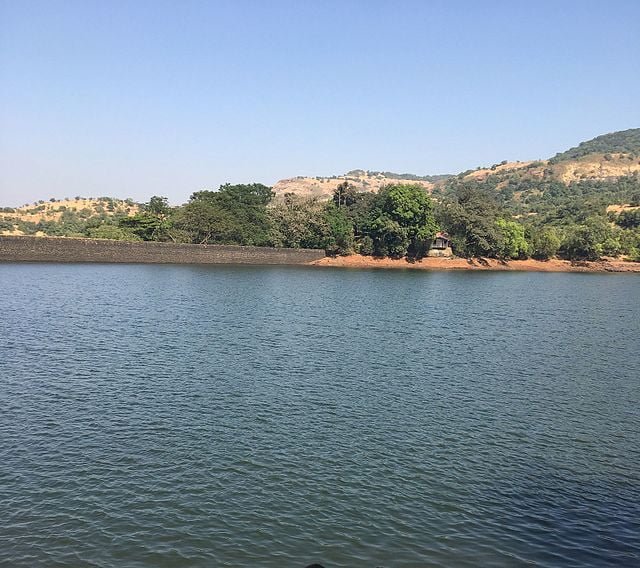 Pawana Lake offers a variety of things to do and see for visitors of all ages and interests. Some of the popular activities and attractions are:
Camping: Camping is one of the most popular activities at Pawana Lake, as it allows visitors to enjoy the natural beauty and tranquility of the lake and its surroundings. There are many campsites around the lake that provide tents, mattresses, blankets, pillows, toilets, showers and other amenities for a comfortable stay. Some campsites also offer barbecue, bonfire, live music and adventure activities like trekking, rappelling, zip-lining and paragliding.
Boating: Boating is another fun activity that can be enjoyed at Pawana Lake. There are various types of boats available for rent at the lake shore, such as paddle boats, motor boats, speed boats and kayaks. Boating can be a relaxing way to explore the lake and admire the scenic views of the mountains and forts.
Picnicking: Picnicking is a simple yet enjoyable way to spend some quality time with family and friends at Pawana Lake. There are many spots around the lake where visitors can spread a mat, have some snacks and drinks, play games and relax. Some of these spots are near waterfalls, temples or gardens that add to the charm of the place.
Sightseeing: Sightseeing is another activity that can be done at Pawana Lake, as there are many historical and cultural attractions nearby that are worth visiting. Some of these are:

Lohagad Fort: Lohagad Fort is a hill fort that dates back to the 16th century and was used by various dynasties such as the Marathas, Mughals and Peshwas. The fort is located on a hilltop that overlooks Pawana Lake and offers a panoramic view of the region. The fort has four gates, several bastions, cannons and water tanks that showcase its architectural and military significance.
Tikona Fort: Tikona Fort is another hill fort that lies on a triangular-shaped hill near Pawana Lake. The fort was built by the Nizamshahi dynasty in the 15th century and was later captured by Shivaji Maharaj in 1657. The fort has a temple of Trimbakeshwar Mahadev at its summit, along with some caves, water tanks and fortifications.
Tung Fort: Tung Fort is a small hill fort that stands on a conical hill near Pawana Lake. The fort was built by the Adil Shahi dynasty in the 17th century and was later annexed by Shivaji Maharaj in 1656. The fort has a steep and narrow ascent that makes it difficult to climb, but offers a splendid view of the lake and the surrounding hills.
Hadshi Temple: Hadshi Temple is a temple complex that is dedicated to Lord Vitthal, Lord Ganesh and Goddess Lakshmi. The temple is located on a hill near Pawana Lake and is surrounded by lush greenery and flowers. The temple has a beautiful architecture and a peaceful atmosphere that attracts many devotees and tourists.
Significance of Pawana Lake
Pawana Lake is not only a tourist destination, but also a source of water supply and irrigation for the nearby villages and towns. The lake also helps in generating hydroelectric power through the Pavana Dam. The lake supports a rich biodiversity of flora and fauna, such as birds, fish, reptiles and mammals. The lake also has a cultural and historical significance, as it is associated with many legends and stories of the Maratha warriors and saints.
FAQ's
Q: Is Pawana Lake safe for swimming?
A: No, Pawana Lake is not safe for swimming, as it has deep water, strong currents and crocodiles. Swimming is strictly prohibited at the lake.
Q: What are the timings for boating at Pawana Lake?
A: The timings for boating at Pawana Lake are from 9 am to 6 pm. However, boating may be closed during bad weather or low water level.
Q: What are the things to carry for camping at Pawana Lake?
A: Some of the things to carry for camping at Pawana Lake are:
ID proof
Water bottle
Torch
Warm clothes
Personal toiletries
Medicines
Camera
Power bank
Snacks
Games
Conclusion
Pawana Lake is a perfect destination for those who love nature, adventure and history. It offers a refreshing escape from the hustle and bustle of the city life and a chance to reconnect with oneself and others. It is a place where one can enjoy the beauty of the lake, the charm of the forts, the serenity of the temples and the fun of the camping. It is a place where one can create memories that last a lifetime.