Are you ready for an unforgettable journey from the bustling cityscape of Mumbai to the tranquil haven of Bhandardara? Embarking Mumbai to Bhandardara Tour Package allows you to immerse yourself in the captivating beauty of remarkable destination, all while enjoying the convenience and comfort of private transportation.
Nestled amidst the Western Ghats, Bhandardara presents a stark contrast to the bustling city life of Mumbai. This natural paradise is blessed with awe-inspiring landscapes, serene lakes, and cascading waterfalls. The picturesque Bhandardara Lake and dam, the majestic Randha Falls, and the pristine Arthur Lake are just a few of the wonders awaiting you in this serene haven. For adventure enthusiasts, Bhandardara offers thrilling trekking routes, including the renowned Ratangad Fort and the captivating Sandhan Valley. You can also experience the tranquility of camping under the starry sky, surrounded by the lush greenery of the Bhandardara Wildlife Sanctuary.
The Mumbai to Bhandardara Tour Package By Cab provides the perfect opportunity to explore these two contrasting destinations with utmost convenience and flexibility. With a carefully crafted itinerary and knowledgeable local driver-guide, you can embark on a personalized journey tailored tour Package.
Top Tourist attraction In Bhandardara Visit during Mumbai to Bhandardara Tour Package
Here are the top 10 places visit in monsoon from Mumbai, where you can enjoy the beauty of nature, the…
Bhandardara is a small village in the Ahmednagar district of Maharashtra, India. It is known for its natural beauty and…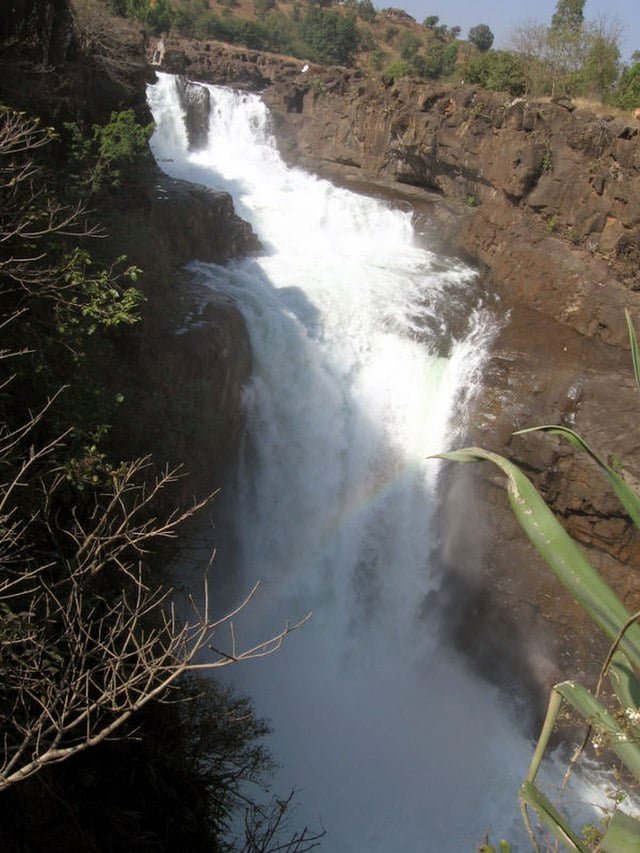 Bhandardara is a small village in the Ahmednagar district of Maharashtra, India. It is known for its natural beauty and…
Similar Tour Package From Mumbai
Similar Tour Package to Bhandardara
Overview of Mumbai to Bhandardara tour Package
As you leave the vibrant city of Mumbai behind, you'll venture into the tranquil realm of Bhandardara, a hill station known for its natural beauty and captivating attractions. Here are some of the top highlights you can expect to experience during the Bhandardara leg of the tour:
Bhandardara Lake and Dam: This scenic lake, surrounded by lush greenery and towering mountains, is a tranquil oasis that offers breathtaking views. The accompanying dam enhances the beauty of the landscape and provides a soothing atmosphere for relaxation.
Randha Falls: Cascading from a height of approximately 170 feet, Randha Falls is a spectacular sight to behold. The thundering waters create a mesmerizing display, captivating visitors with their raw power and natural splendor.
Arthur Lake: Situated amidst the picturesque Sahyadri mountain range, Arthur Lake is a serene body of water that offers a peaceful ambiance. Surrounded by dense forests, it is an ideal spot for boating or simply enjoying the tranquility of nature.
Wilson Dam: As one of the oldest dams in India, Wilson Dam is a significant engineering marvel. Its imposing structure provides panoramic views of the surrounding landscape, making it a popular spot for photography and enjoying the scenic beauty of Bhandardara.
Umbrella Fall: During the monsoon season, Bhandardara comes alive with the enchanting Umbrella Fall. As rainwater cascades down the mountainside, it forms a curtain-like waterfall that resembles an open umbrella, creating a captivating spectacle.
These attractions are just a glimpse of what awaits you during the Mumbai to Bhandardara tour package by cab. Along with these natural wonders, you'll have the opportunity to embark on adventurous treks, indulge in local cuisine, and immerse yourself in the tranquility and serenity of this hill station.
The tour package provides the convenience and flexibility of private transportation, ensuring a comfortable and stress-free journey. Your experienced and knowledgeable driver-guide will be there to assist you, providing insights into the local culture, suggesting hidden gems, and making your trip an unforgettable experience.
Booking the Mumbai to Bhandardara tour package by cab is simple, with various online platforms and travel agencies offering a range of options. Take the opportunity to explore the captivating attractions of Bhandardara and create lasting memories on this remarkable journey from Mumbai.
Note: The highlighted attractions (Bhandardara Lake and dam, Randha Falls, Arthur Lake, Wilson Dam, and Umbrella Fall) can be customized based on specific preferences or any other notable attractions available during the time of travel.
Highlights of Mumbai to Bhandardara Tour Package
Trip Duration: 12 to 15 Hr.
Neat and Clean AC Cab
Professional Driver
Pickup and Drop your Doorstep in Mumbai