If you are looking for a free tourist destination before Mumbai? Do you want to explore a city with a rich and diverse heritage that has attractions ranging from ancient temples to modern wineries? Then you are at right place you should consider booking 1day Mumbai to Nashik tour package. Nashik is one of the most important cities in Maharashtra, sitting on the banks of the Godavari River Nashik has a history dating back to the Ramayana period and is one of the four locations of Kumbh Mela, the world's largest religious gathering. Explore Nashik In Mumbai to Nashik tour Package by cab
It is here that Nashik is known for its cultural and artistic contributions such as the Sula Fest Music Festival and the Kalidas Kala Mandir Theatre. Moreover, Nashik is the center of wine production in India, with vineyard and winery tours being the main attractions.
A day Mumbai to Nashik tour package is an ideal way to experience the best tourist period of this city. You can choose various options as per your preference and budget and enjoy a hassle-free journey with comfortable transport guided sightseeing and delicious meals. A day Mumbai to Nashik tour package will let you discover the charm and beauty of this city and give you unforgettable memories
Things to Do / Must See / Tourist attraction in Nashik Visit during Mumbai to Nashik tour Package
Here are the top 10 places visit in monsoon from Mumbai, where you can enjoy the beauty of nature, the…
Sula Vineyards is a leading winery established in 1999 by Rajeev Samant. It is India's most-awarded wine brand, offering the…
Saptshrungi Temple is a Hindu temple dedicated to the goddess Saptshrungi, who is one of the forms of Shakti, the…
Similar tour Package From Mumbai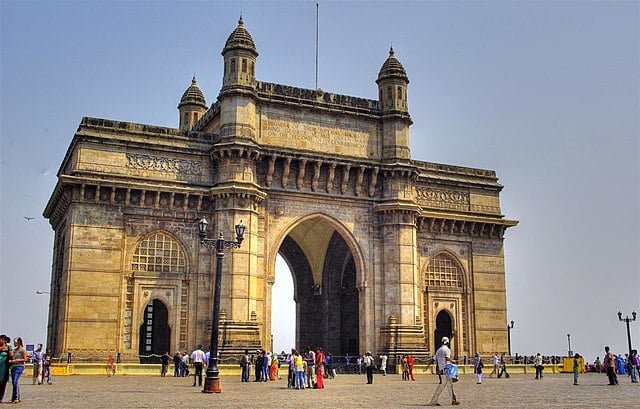 Mumbai, the city of dreams, is a melting pot of cultures, religions, and lifestyles. Mumbai is also home to some…
If you are looking for a spiritual and scenic getaway from Mumbai, then you should consider booking a 3D-2N Mumbai…
Are you looking for a spiritual getaway from the hustle and bustle of Mumbai? Do you want to visit…
Overview of Mumbai to Nashik tour Package
1-day Mumbai to Nashik tour package will take you to some of the most popular and fascinating attractions of this city. You will get to visit the following places:
Trimbakeshwar Temple: This is one of the 12 Jyotirlingas of Lord Shiva, and a sacred place for Hindus. The temple is located at the source of the Godavari river, and has a unique lingam with three faces representing Brahma, Vishnu, and Shiva. The temple is open from 5:30 am to 9:00 pm, and you can also perform rituals and ceremonies here.
Kalaram Temple: This is a magnificent temple dedicated to Lord Rama, built with black stone in the 18th century. The temple has a 70-feet high dome and four entrance gates, adorned with intricate carvings and sculptures. The temple is open from 6:00 am to 10:00 pm, and you can also witness the daily aarti and puja here.
Sita Gufa: This is a cave where Sita, the wife of Lord Rama, is believed to have stayed during their exile. The cave has idols of Sita, Rama, Lakshmana, and Hanuman, and a narrow staircase that leads to the sanctum. The cave is open from 6:00 am to 6:00 pm, and you can also see the five banyan trees that give the name Panchavati to this area.
Panchavati Ghat: This is a holy spot on the bank of the Godavari river, where many religious activities take place. You can see the Ramkund, a tank where Rama and Sita used to bathe, and the Kapaleshwar Temple, dedicated to Lord Shiva. You can also take a boat ride on the river and enjoy the scenic views.
Sula Vineyards: This is one of the most famous wineries in India, producing a wide range of wines from different grapes. You can take a tour of the vineyard and the winery, learn about the wine-making process, and taste some of their finest wines. You can also enjoy a meal at their restaurant or cafe, or buy some souvenirs from their shop. The vineyard is open from 11:30 am to 10:30 pm, and you can book your tour online or on the spot.
Highlights of Mumbai to Nashik Tour Package
Duration 12 Hr.
Experienced Cab Drivers.
Air-condition Cab
Pickup & Drop From Home / Hotel From Mumbai.