If you are looking for a short and sweet getaway from Mumbai, then Pune is the perfect destination for you. You can enjoy the best of both cities with our Mumbai to Pune tour package, which covers all the major attractions and activities in and around Pune. You can visit the famous Chaturshringi Temple, Shinde Chhatri, Aga Khan Palace, Shaniwar Wada, Raja Parvati Hill and Pataleshwar Temple in Pune. You can also explore the scenic hill stations of Lonavala and Khandala, which are famous for their waterfalls, caves and lakes. You can also indulge in some adventure sports like trekking, camping and paragliding at these places.
Our Mumbai to Pune tour package is designed to suit your budget and preferences. You can choose from various options of transportation and sightseeing. You can also customize your itinerary according to your interests and time availability. Our tour package includes all the necessary services like pick-up and drop-off, guide, entry fees and taxes. You can also avail some special discounts and offers on booking with us.
So what are you waiting for? Book your Mumbai to Pune tour package today and get ready to experience the cultural and natural wonders of Maharashtra.
Things to Do / Must See / Tourist attraction Visit in Pune during Mumbai to Pune tour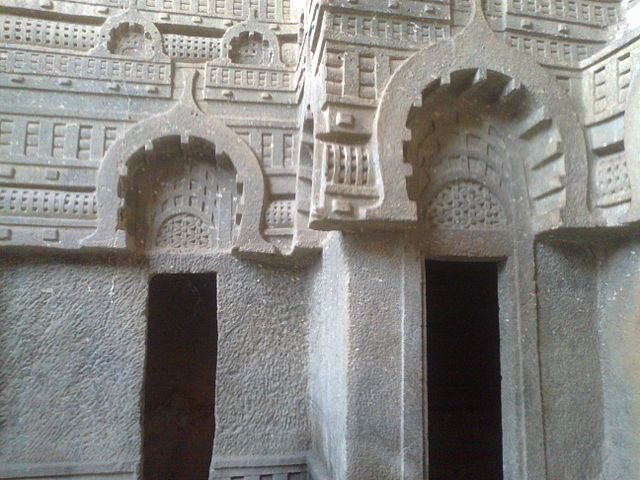 Bedse Caves are a group of Buddhist rock-cut monuments that date back to the 1st century BCE. They are located…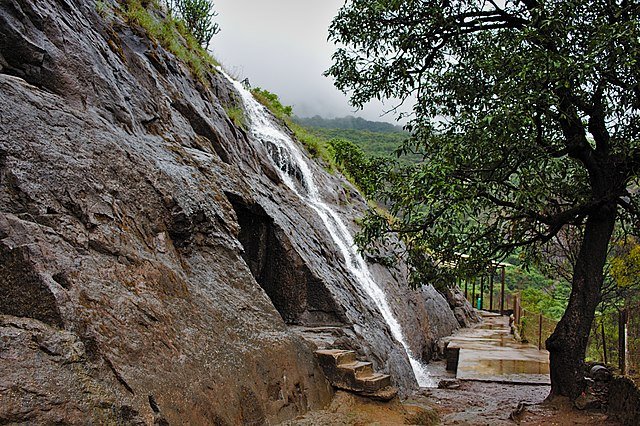 Kamshet Waterfall, also known as Bhaje Waterfall, is a stunning waterfall located near the village of Kamshet in Pune district…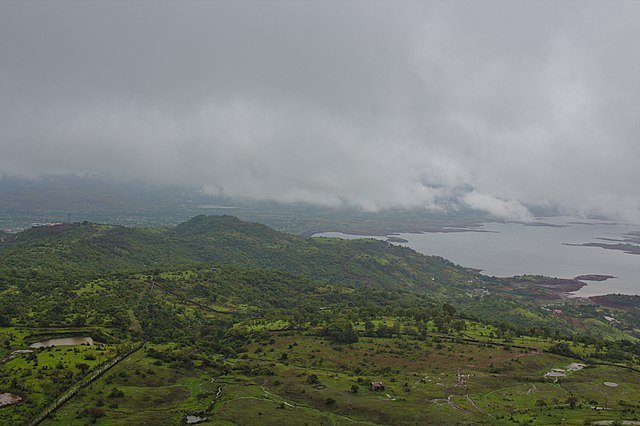 Uksan Lake, also known as Ukson Lake, is a picturesque freshwater lake located in the Sahyadri Range of Maharashtra,…
Similar tour Package From Mumbai
Tour Package Start From Pune
Overview of Mumbai to Pune tour Package
Experience the Mumbai to Pune tour package, where an array of captivating destinations awaits you. Get ready to explore remarkable landmarks, temples, palaces, hills, and caves as you embark on this unforgettable journey through Maharashtra.
Chaturshrungi Temple: Situated on a picturesque hill, this revered temple dedicated to the goddess Chaturshrungi mesmerizes visitors with its stunning architecture and serene ambiance.
Shinde Chhatri: Marvel at the architectural marvel of Shinde Chhatri, a grand memorial honoring the 18th-century military leader, Mahadji Shinde. Its blend of Maratha and Rajasthani styles will leave you awe-inspired.
Aga Khan Palace: Delve into history at Aga Khan Palace, a significant monument from the British era. Once a prison for freedom fighters, it now stands as a memorial and museum, showcasing artifacts and photographs related to India's struggle for independence.
Shaniwar Wada: Step back in time at Shaniwar Wada, an impressive fortification that served as the seat of the Peshwa rulers. Admire its architectural brilliance, lush gardens, courtyards, and intricate carvings.
Shrimant Dagadu Shet Halavai Ganesh Temple: Seek spiritual solace at this revered temple dedicated to Lord Ganesh. Immerse yourself in the intricate wooden carvings and tranquil atmosphere of this sacred place.
Parvati Hill: Ascend Parvati Hill to witness breathtaking panoramic views of Pune's skyline. At its summit, discover Parvati Temple, a complex of shrines and a museum displaying ancient artifacts.
Pataleshwar Caves: Explore the ancient rock-cut Pataleshwar Caves, a temple dedicated to Lord Shiva. These intricately carved caves, dating back to the 8th century, offer a glimpse into Pune's rich heritage.
Unveil the cultural tapestry, delve into historical treasures, and bask in the natural beauty of these captivating destinations on the Mumbai to Pune tour. Each stop on this itinerary will leave you spellbound, creating lasting memories of Maharashtra's grandeur and charm.
Highlights of Mumbai to Pune Tour Package
Duration: 12 Hr.
Experienced Cab Drivers
AC Cab
Pickup & Drop From Home / Hotel From Mumbai