Mumbai, the city of dreams, is a bustling metropolis that offers a plethora of attractions and experiences for its visitors. From the iconic Gateway of India to the vibrant Marine Drive, from the historic Elephanta Caves to the modern Bandra-Worli Sea Link, Mumbai has something for everyone. However, if you are looking for a refreshing escape from the hustle and bustle of the city, then Matheran is the perfect destination for you.
Matheran, meaning "forest on the head", is a hill station located in the Raigad district of Maharashtra. It is one of the smallest and most eco-friendly hill stations in India, as it is a vehicle-free zone and only allows horse-riding, cycling and walking. Matheran is known for its scenic beauty, lush greenery, serene atmosphere and panoramic views of the Western Ghats. It has 38 points of interest, such as Charlotte Lake, Echo Point, Louisa Point, Monkey Point and Sunset Point, where you can enjoy nature's bounty and witness breathtaking sunrises and sunsets. Explore matheran During Mumbai to Matheran tour package by cab
The best way to plan a Mumbai to Matheran tour by cab is to book a reliable and comfortable cab service that can take you to your destination in a safe and timely manner. By opting for a cab service, you can avoid the hassle of public transport, traffic jams and parking issues. You can also enjoy the flexibility of choosing your own itinerary, stopping at your preferred locations and exploring the places at your own pace. Moreover, you can benefit from the expertise and guidance of a professional driver who can navigate the roads smoothly and provide you with useful information about the places you visit.
Things to Do / Must See/ Tourist attraction, Visit during Mumbai to Matheran Tour By cab
Other Similar Trip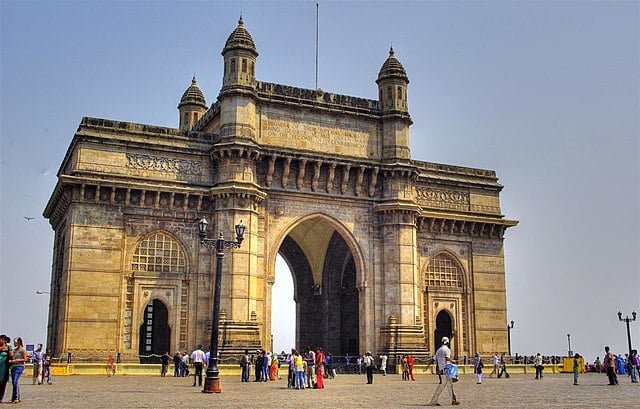 Mumbai, the city of dreams, is a melting pot of cultures, religions, and lifestyles. Mumbai is also home to some…
If you are looking for a spiritual and scenic getaway from Mumbai, then you should consider booking a 3D-2N Mumbai…
Are you looking for a spiritual getaway from the hustle and bustle of Mumbai? Do you want to visit…
Overview of Mumbai to Matheran tour Package
If you are looking for a fun-filled and relaxing getaway from the hectic city life, then you should definitely consider booking a Mumbai to Matheran tour package. Matheran is a charming hill station that offers a refreshing break from the pollution and noise of Mumbai. It is a place where you can enjoy the beauty of nature, breathe fresh air and feel rejuvenated.
The Mumbai to Matheran tour package is designed to give you the best of both worlds. You can experience the thrill of riding a toy train from Neral to Matheran, which is one of the few heritage railways in India. The toy train covers a distance of 21 km in about two hours, passing through scenic landscapes, tunnels and bridges. You can witness the stunning views of the hills, valleys and forests along the way.
Once you reach Matheran, you can explore the hill station in your own way. You can choose to walk, cycle or ride a horse to visit the various points of interest. You can also enjoy activities like trekking, rappelling and zip-lining. Some of the popular attractions in Matheran are:
Charlotte Lake: A serene lake surrounded by greenery and hills. It is a great spot for boating, picnicking and birdwatching.
Echo Point: A point where you can hear your voice echo back to you. It also offers a splendid view of the valley and the lake.
Louisa Point: A point that offers a panoramic view of the Western Ghats and the Prabal Fort. It is also famous for its sunset and sunrise views.
Monkey Point: A point that is home to many monkeys who are friendly and playful. You can feed them and take pictures with them.
Sunset Point: A point that offers a spectacular view of the sunset over the horizon. It is a romantic spot for couples and photographers.
After enjoying your day in Matheran, you can return to Neral by toy train and then head back to Mumbai by cab. The Mumbai to Matheran tour package is a perfect way to spend a weekend with your family or friends. It will give you an unforgettable experience that you will cherish for a lifetime.
Highlights of Mumbai to Matheran Tour Package
Experienced Cab Drivers.
Duration: 12 hr
Neat and Clean A/C Cab
Pickup & Drop From Home / Hotel From Mumbai