Welcome to the bustling city of Mumbai, a vibrant metropolis that never fails to captivate visitors with its rich history, diverse culture, and iconic landmarks. If you're short on time but eager to experience the essence of this fascinating city, Mumbai one day tour by cab is the perfect way to make the most of your visit. From ancient monuments to bustling markets, from breathtaking views to culinary delights, Mumbai offers a treasure trove of experiences that can be explored in Mumbai one day tour.
1 Day Mumbai Darshan Tour Package
Embark on an exhilarating journey as you traverse the city's bustling streets, accompanied by the comfort and convenience of a private cab. Your adventure begins as your knowledgeable driver-guide picks you up from your desired location, ready to take you on an unforgettable exploration of Mumbai's top attractions.
Mount Mary Church, also known as Basilica of Our Lady of the Mount, is a Roman Catholic church located in…
Bandra Fort, also known as Castella de Aguada or Fort of the Waterpoint, is a historical fort located in Bandra…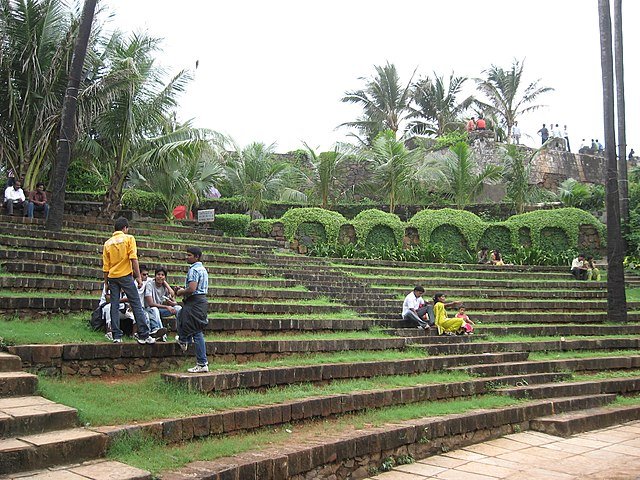 Bandstand, also known as Bandra Bandstand or Bandra Promenade, is a popular seafront area in Bandra West, Mumbai. It is…
Other Similar Tour From Mumbai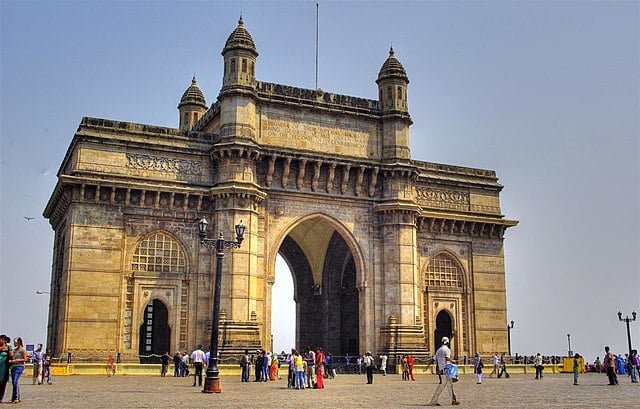 Mumbai, the city of dreams, is a melting pot of cultures, religions, and lifestyles. Mumbai is also home to some…
If you are looking for a spiritual and scenic getaway from Mumbai, then you should consider booking a 3D-2N Mumbai…
Are you looking for a spiritual getaway from the hustle and bustle of Mumbai? Do you want to visit…
Overview of Mumbai One day tou
Mumbai, the city of dreams, is a melting pot of cultures, cuisines, and contrasts. The city offers a plethora of attractions for visitors who want to experience its vibrant and diverse facets. Whether you are interested in history, art, religion, shopping, or entertainment, Mumbai has something for everyone. But how can you explore this sprawling metropolis in just one day? The answer is simple: book a Mumbai one day tour by cab and enjoy a hassle-free and comfortable journey to some of the most popular and iconic places in Mumbai.
A Mumbai one day tour by cab is a convenient and affordable way to see the best of Mumbai in a short span of time. You can choose from a variety of cab options, such as sedan, hatchback, SUV, or luxury car, depending on your budget and preference. You can also customize your itinerary according to your interests and availability. A professional and courteous driver will pick you up from your hotel or home in Pune and take you to Mumbai in a well-maintained and air-conditioned vehicle. You can sit back and relax as you enjoy the scenic drive along the Mumbai-Pune Expressway.
Once you reach Mumbai, you can start your sightseeing tour by visiting some of the following places:
Shri Siddhivinayak Temple: This is one of the most revered and visited temples in Mumbai, dedicated to Lord Ganesh, the elephant-headed god of wisdom and success. The temple was built in 1801 by a devout woman named Deubai Patil and has since been renovated and expanded several times. The temple attracts millions of devotees every year, especially on Tuesdays and during festivals such as Ganesh Chaturthi. The temple has a beautiful idol of Lord Ganesh made of black stone and adorned with gold ornaments. The temple also has a small Hanuman shrine within its premises.
Mahalaxmi Temple: This is another famous temple in Mumbai, dedicated to Goddess Mahalaxmi, the consort of Lord Vishnu and the goddess of wealth and prosperity. The temple was built in 1831 by a merchant named Dhakji Dadaji and is situated on the banks of the Arabian Sea. The temple has three idols of Goddess Mahalaxmi, Mahakali, and Mahasaraswati, made of gold and decorated with jewels. The temple is visited by thousands of devotees every day, especially during Navratri and Diwali festivals.
Haji Ali Dargah: This is a stunning mosque and mausoleum located on an islet off the coast of Worli. The dargah was built in 1431 by a wealthy merchant named Haji Ali Shah Bukhari, who renounced his worldly possessions and went on a pilgrimage to Mecca. He died on his way back and his body was miraculously carried by the waves to this spot. The dargah is a fine example of Indo-Islamic architecture and has a white dome and minarets that stand out against the blue sea. The dargah is accessible by a narrow causeway that gets submerged during high tide. The dargah is visited by people of all faiths who seek blessings and peace.
Marine Drive: This is a 3 km long boulevard that runs along the coast of South Mumbai. It is also known as the Queen's Necklace because of its curved shape and glittering lights at night. Marine Drive is one of the most popular hangout spots in Mumbai, where you can enjoy a leisurely walk, watch the sunset, or indulge in some street food. Marine Drive also offers a spectacular view of the skyline of Mumbai, including landmarks such as Nariman Point, Oberoi Hotel, Air India Building, and Trident Hotel.
Gateway Of India: This is a majestic arch that stands as a symbol of Mumbai's colonial past and cosmopolitan present. The gateway was built in 1924 to commemorate the visit of King George V and Queen Mary to India in 1911. It also witnessed the departure of the last British troops from India in 1948. The gateway offers a stunning view of the Arabian Sea and the iconic Taj Mahal Palace Hotel, which is one of the oldest and most luxurious hotels in India.
Girgaon Chowpatty: From the Gateway of India, make your way to Girgaon Chowpatty, a popular beach located in the Girgaon neighborhood. This vibrant stretch of sand is the perfect spot to experience Mumbai's lively beach culture. Indulge in local street food, enjoy camel rides, or simply relax by the sea, immersing yourself in the energetic atmosphere.
Chhatrapati Shivaji Maharaj Museum: Discover Mumbai's rich history and heritage at the Chhatrapati Shivaji Maharaj Museum, formerly known as the Prince of Wales Museum. This magnificent building houses a vast collection of artifacts and exhibits that showcase the art, culture, and history of India and its various regions.
Colaba Causeway Market: Continue your exploration with a visit to Colaba Causeway Market, a bustling shopping district near the southern tip of Mumbai. Known for its vibrant atmosphere and eclectic mix of shops, this market is a treasure trove for bargain hunters. Browse through stalls selling clothing, accessories, handicrafts, and more, and indulge in some retail therapy.
Chhatrapati Shivaji Maharaj Terminus: Conclude your day by visiting the Chhatrapati Shivaji Maharaj Terminus, a UNESCO World Heritage Site and one of Mumbai's most iconic landmarks. Marvel at the magnificent architecture of this historic train station, which combines Victorian Gothic and Indian architectural styles.With this carefully curated itinerary, you'll be able to experience the spiritual, cultural, and historical essence of Mumbai in just one day. Enjoy the convenience and comfort of a cab tour as you explore these remarkable landmarks, creating lasting memories of your visit to the bustling city of Mumbai.
Highlights of Mumbai One day Tour
Duration: Total Duration 8 hr Duration
Experienced Cab Drivers.
A/C Cab and Private cab
Pickup & Drop From Home / Hotel From Mumbai