Coakers Walk is a beautiful man-made one-kilometre-long walking plaza built on the mountains in the mesmerizing city of Kodaikanal. It offers panoramic views of the valley, the hills, the town and the lake below. It was constructed in 1872 by Lieutenant Coaker, who was a British officer stationed in Madurai. He also prepared the first map of Kodaikanal and its surroundings. Coakers Walk is named after him and is one of the most visited places in Kodaikanal. Visit during One Day Madurai to Kodaikanal Tour Package by Private Cab
Location of Coakers Walk
Coakers Walk is located on the southern slope of Kodaikanal, near the Kodaikanal Lake. It is about half a kilometre away from the lake and starts near the Van Allen Hospital. It joins the main road above St. Peter's Church, which is another landmark in Kodaikanal. Coakers Walk is easily accessible by road from various parts of Kodaikanal and nearby towns.
Timing/Entry Fees Coakers Walk
Coakers Walk is open for visitors from 7 am to 7 pm every day. There is an entry fee of Rs. 10 per person and Rs. 30 for still camera. There is also a telescope house near the walkway that charges Rs. 20 per person for a closer view of the valley and the landmarks.
How to Reach Coakers Walk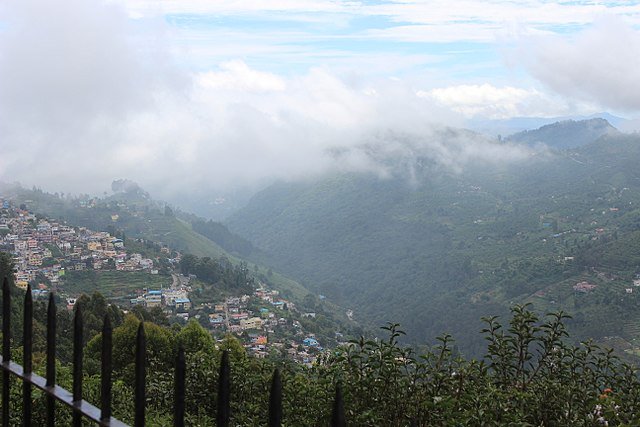 Coakers Walk is within walking distance from the main bus stand and the market area of Kodaikanal. There are also auto rickshaws and taxis available for hire. Alternatively, one can rent a bicycle or a horse from the nearby shops and enjoy a ride to the walkway.
Things to Do/Must See Coakers Walk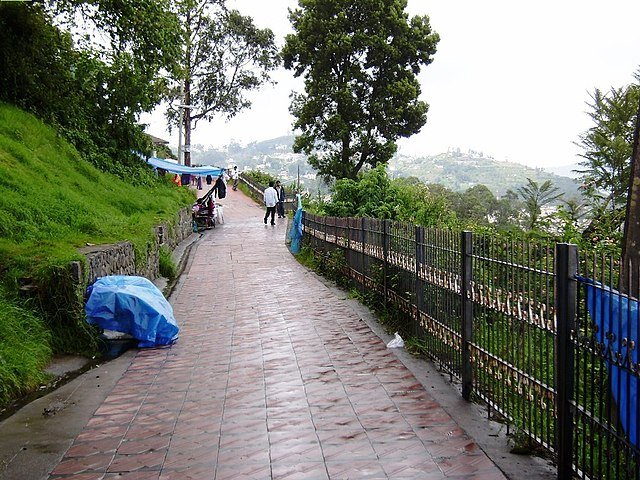 There are many things to do and see at Coakers Walk, such as:
Walking: The main attraction of Coakers Walk is walking along the paved path that runs along the edge of a steep slope. The walk offers breathtaking views of the valley, the hills, the town and the lake below. One can also spot various birds and animals along the way, such as monkeys, squirrels and dogs.
Photography: Coakers Walk is a photographer's paradise, as it offers stunning views of nature and its colours. The best time to capture the beauty of Coakers Walk is during sunrise or sunset, when the sky and the valley are painted with different hues. One can also take pictures of the landmarks that are visible from Coakers Walk, such as Dolphin's Nose, Pambar River, Periyakulam and Madurai.
Shopping: Coakers Walk is also a good place to shop for souvenirs, handicrafts, pottery, chocolates, spices and other local products. There are many stalls and shops along the walkway that sell these items at reasonable prices. One can also bargain with the vendors and get good deals.
Coakers Walk Nearby Tourist Attractions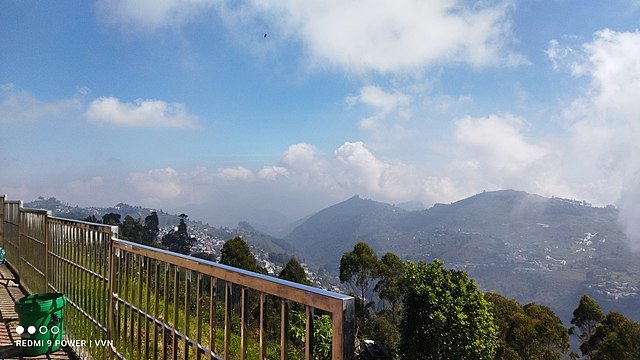 There are many other tourist attractions near Coaker's Walk that are worth visiting, such as:
Bryant Park: This is a botanical garden located adjacent to Coaker's Walk that showcases a variety of flowers, plants and trees. It also hosts an annual flower show in May that attracts thousands of visitors.
Kodaikanal Lake: This is a manmade lake located in the centre of Kodaikanal that offers boating, cycling and horse riding facilities. It is also surrounded by lush green hills and has an earthen dam at one end.
Christ the King Church: This is a Gothic-style church that was built in 1895 by the American Madura Mission. It is located near Coakers Walk and has a beautiful architecture and stained glass windows.
Kurinji Andavar Temple: This is a Hindu temple dedicated to Lord Murugan, who is also known as the God of the Hills. It is situated on a hilltop about 3 km away from Coaker's Walk and is famous for its kurinji flowers, which bloom once in 12 years.
Significance of Coakers Walk
Coaker's Walk is not only a tourist attraction, but also a source of history and culture for Kodaikanal. It reflects the vision and efforts of Lieutenant Coaker, who was one of the pioneers of Kodaikanal's development as a hill station. It also showcases the natural beauty and diversity of Kodaikanal's landscape and climate. It is a place where one can enjoy the fresh air, the scenic views and the peaceful atmosphere.
FAQ
Q: How long is Coaker's Walk?
A: Coaker's Walk is about one kilometre long and takes about 15 to 20 minutes to complete.
Q: How old is Coaker's Walk?
A: Coaker's Walk was constructed in 1872 by Lieutenant Coaker, who was a British officer stationed in Madurai.
Q: What is the best time to visit Coaker's Walk?
A: Coaker's Walk can be visited throughout the year, as the climate is pleasant and moderate. However, the peak season is from April to June and from September to October, when the weather is clear and sunny.
Conclusion
Coakers Walk is a must-visit destination for anyone who loves nature, adventure and culture. It is a place where one can walk, relax, admire and learn. It is a place where one can experience the charm and spirit of Kodaikanal.