Sydney Point is a famous viewpoint in the hill station of Panchgani, Maharashtra. It is situated on a hillock and offers a stunning view of the Dhom Dam, the Krishna Valley and the Kamalgad Fort. The Point is a perfect place to enjoy the beauty of nature and capture some memorable photographs. Mahabaleshwar Panchgani One day Trip From Pune 
Sydney Point Location/ Timing and Entry Fees
Sydney Point is located about 3 km from the main market of Panchgani and can be reached by road. The viewpoint is open from 6 am to 6 pm and has no entry fee.
How to Reach Sydney Point
Sydney Point can be easily reached from Pune or Mumbai by road or by train. The nearest railway station is Wathar, which is about 45 km from Panchgani. From there, one can take a bus or a taxi to Panchgani. Alternatively, one can also take a train to Satara, which is about 50 km from Panchgani, and then take a bus or a taxi to Panchgani. From Panchgani, one can take a bus or a taxi to The Point.
Things to Do/Must See Sydney Point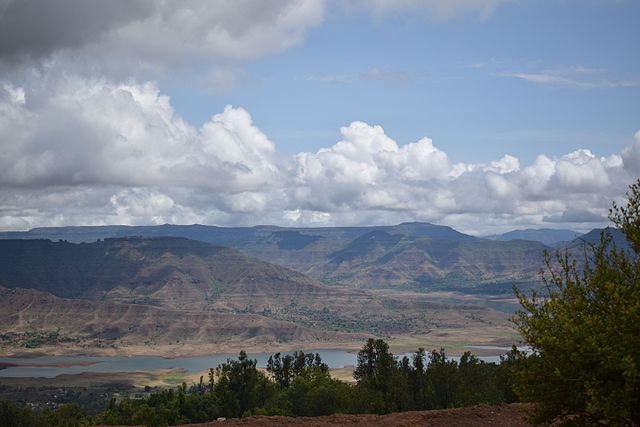 Some of the things to do and must see at Sydney Point are:
Enjoy the view: One can admire the panoramic view of the Dhom Dam, the Krishna Valley and the Kamalgad Fort from The Point and also witness the sunrise and sunset.
Photography: One can capture the beauty of The Point and its surroundings in their camera and also take some selfies with the scenic backdrop.
Boating: One can enjoy boating in the Dhom Dam and also see the Kamalgad Fort from a closer distance.
Trekking: One can trek to the Kamalgad Fort and explore its history and architecture.
Significance of Sydney Point
Sydney Point is not only a tourist spot but also a place of historical and geographical significance. It is named after Sir Sidney Beckwith, who was the Commander in Chief of the Bombay Army in the 19th century. It is also one of the highest points in Panchgani and offers a bird's eye view of the region.
FAQ's
What are the best time to visit Sydney Point?
The best time to visit The Point is during the winter season (November to February) when the weather is pleasant and clear. One can also visit during the monsoon season (June to September) when the view is more green and misty.
What are the nearby attractions to visit from Sydney Point?
Some of the nearby attractions that one can visit from Sydney Point are:
Table Land: A flat mountain plateau that offers a panoramic view of the surrounding hills and valleys.
Parsi Point: A viewpoint that offers a scenic view of the Wai town and the Kamalgad Fort.
Mapro Garden: A garden that showcases various varieties of strawberries and other fruits and also has a restaurant and a chocolate factory.
Rajpuri Caves: A group of four ancient caves that are believed to be connected to the Mahabharata and also have a temple dedicated to Lord Kartikeya.
Conclusion
Sydney Point Panchgani is a must-visit destination for nature lovers, photography enthusiasts and history buffs. It is a place where one can enjoy the view of nature, capture some amazing pictures, indulge in some adventure activities and learn about some historical facts. Sydney Point Panchgani is a place that will leave you mesmerized with its beauty and charm.